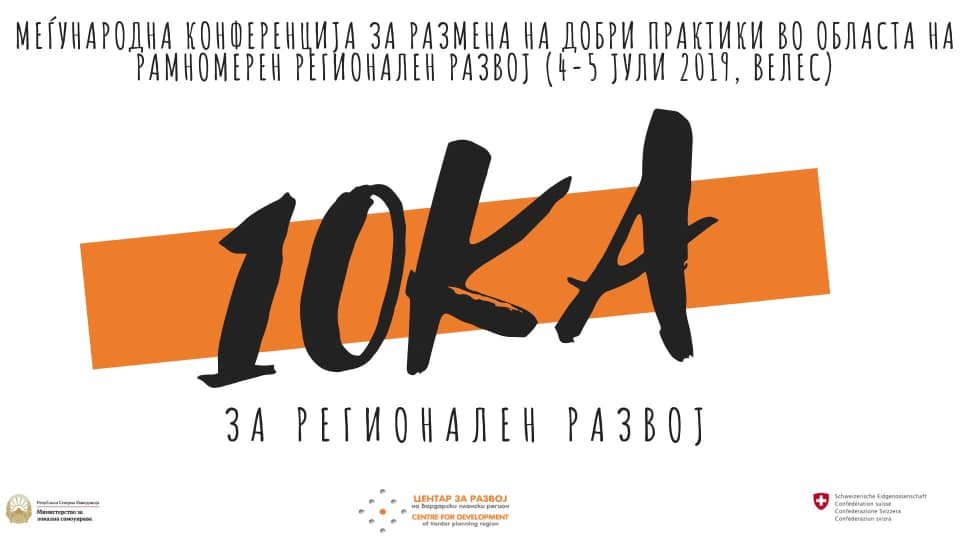 Centre for Development Vardar Planing Region and the PREDA Plus Foundation on 4 and 5 July 2019 in Veles organized an International Conference on Exchange of Good Practices in the Area of ​​Balanced Regional Development in order to exchange good practices for regional development and foster cooperation and networking to key stakeholders in the region and beyond that contribute to regional development.
 Developing regional success stories for 10 years! 
***
Центар за развој на Вардарски плански регион и Преда плус на 4 и 5 јули 2019 , во Велес организираа Меѓународна конференција за размена на добри практики во областа на рамномерен регионален развој со цел да се разменат добрите практики за регионален развој и да се поттикне соработка и вмрежување на клучните чинители од регионот и пошироко кои придонесуваат за регионалниот развој.
 10 години развиваме успешни регионални приказни!