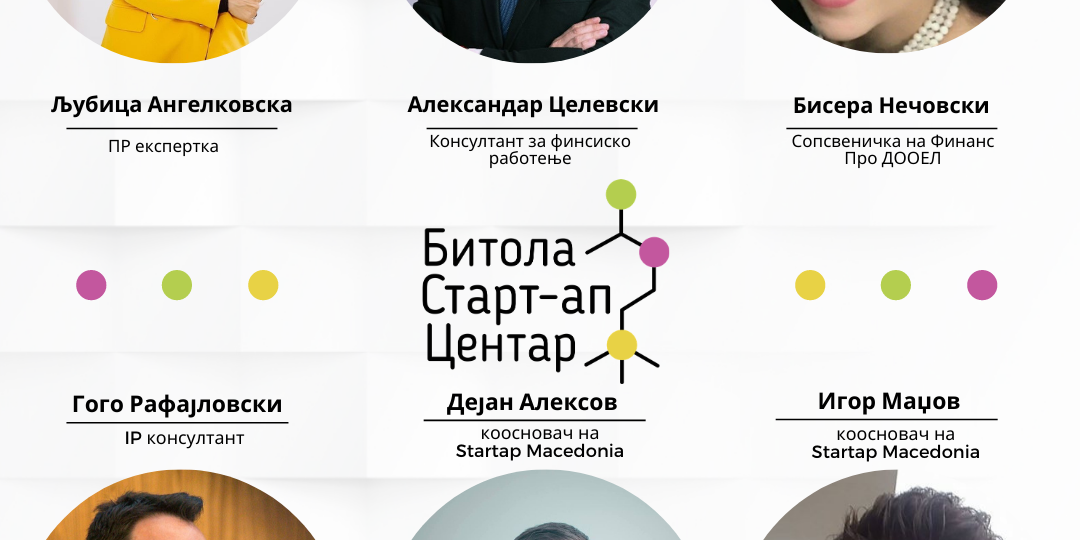 At the beginning of March, Preda plus start with  realization of the 36 hours training program to support entrepreneurial journey of e 20 participants in the fourth startup program
Participants of the startup program will have the opportunity to attend an intensive training session on current topics presented by eminent professionals from the Macedonian startup ecosystem.
The trainers will offer theoretical examples and practical guidelines that will expand the knowledge and experience of new entrepreneurs and prepare them for the challenges in the real entrepreneurial environment. Participants will gain  knowledge, information and skills that will build their capacity and make them more competitive in the job market.
As part of the program, participants will have the opportunity to attend the following training sessions:
✔️Dejan Aleksov – lawyer, co-founder of Startup Macedonia
TOPIC: OPENING A STARTUP COMPANY
✔️ Gogo Rafajlovski, Director of SEEU TechPark, IP Consultant
TOPIC: INTELLECTUAL PROPERTY
✔️Igor Madzov – co-founder of Startup Macedonia investor, mentor for startups
TOPIC: BUSINESS AND SALES STRATEGIES AND FINANCING OF STARTUPPIES
✔️ Aleksandar Celevski – financial consultant 
TOPIC: HOW TO BUILD A BUSINESS FROM MACEDONIA
✔️ Bisera Necovski – owner and manager Finance Pro
TOPIC: ACCESS TO FINANCE for STARTUPPORT 
✔️Ljubica Angelkova – PR expert, journalist
TOPIC: PR MARKETING AND SOCIAL MEDIA
🔺 The startup program is implemented within Bitola start-up Center -part of the Local Employment Partnership (LPV) Bitola supported through the project Strengthening Social Dialogue, implemented by the International Labor Organization, financed by EU
#Predaplus #BitolaStartUp #IodBitolaSeMozi