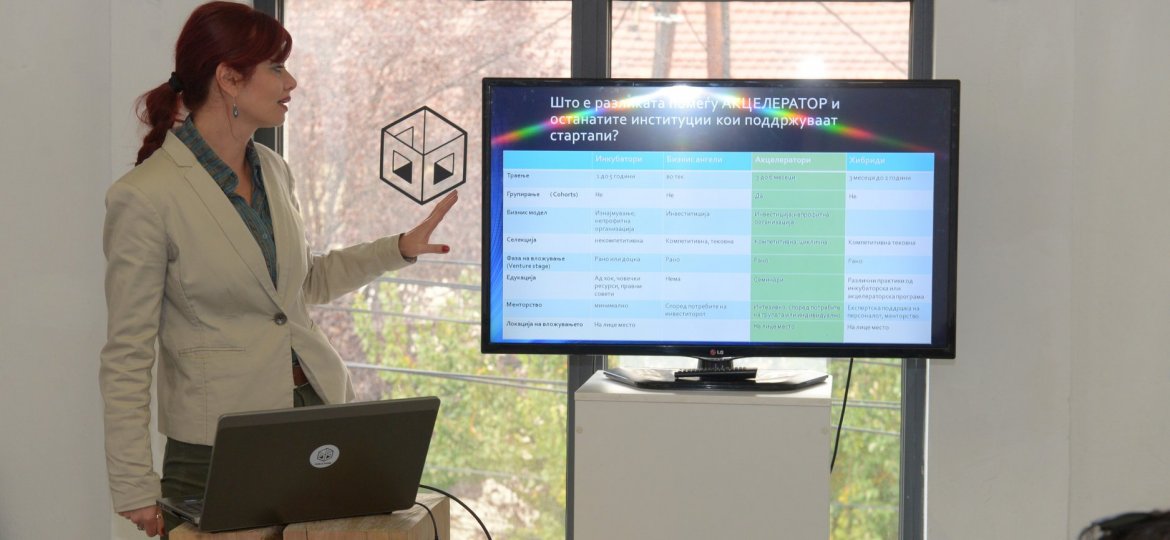 Our representative Lidija Angelkova with a presentation on the topic "University Accelerators – Possibility for own business". The presentation was part of the event-European Day of the Entrepreneur, organized by the European Business Association.
At the presentation, the EMPLOYOUTH project from the Interreg Cross-Border Cooperation Program with Greece was promoted. The project aim is to create opportunities for employment of young people from both countries, by creating and developing an accelerator program to support and promote business ideas of young people.
Emloyouth project is an EU-funded project through the Interreg Cross-border Cooperation Program with Greece. The project is implemented by PREDA Plus Foundation & Faculty of Information and Communication Technologies – Bitola
***
Нашата претставничка Лидија Ангелкова со презентација на тема "Универзитетски акцелератори-Можност за сопствен бизнис". Презентацијата беше дел од настанот European Day of the Entrepreneur, во организација на European Business Association.
На презентацијата промовиран проектот EMPLOYOUTH од Interreg програмата за прекугранична соработка со Грција за креирање можности за вработување на млади луѓе од двете земји, преку создавање и развој на акцелераторска програма за поддршка и унапредување на бизнис идеи на млади луѓе.
Проектот Еmployouth е финансиран од ЕУ, преку програмата за прекугранична соработка за прекугранична соработка со Грција. Проектот го спроведува Фондацијата ПРЕДА Плус и Факултет за информатички и комуникациски технологии – Битола