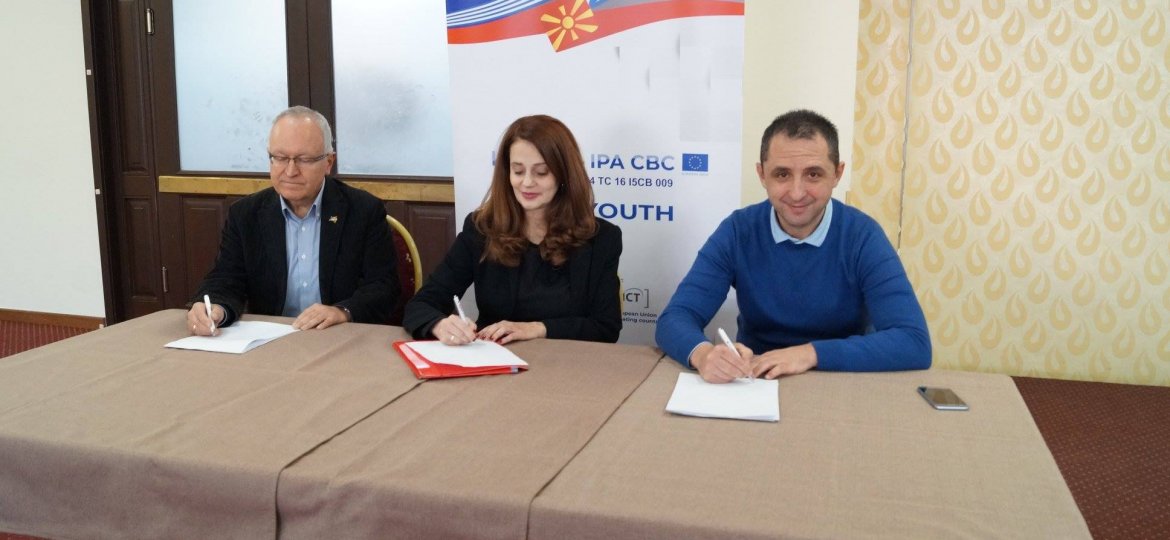 PREDA Plus Foundation today signed a Memorandum of cooperation with the X Factor accelerator from Veles. This accelerator is founded by four partners, individuals with extensive practical experience in designing, managing and supporting the development of successful startup businesses.
The networking of the  EMPLOYOUTH- pilot acceleration Program, designed by  Preda Plus with such partners gives even more ambitious chances to support and promote business ideas of young people from Pelagonia region.
Emloyouth project is an EU-funded project through the Interreg Cross-border Cooperation Program with Greece. The project is implemented by PREDA Plus Foundation & Faculty of Information and Communication Technologies – Bitola
***
Фондацијата ПРЕДА Плус денес потпиша Меморандум за соработка со акцелераторот "Х Фактор" од Велес. Овој акцелератор е основан од четворица партнери, поединци со широко практично искуство во кеираење, управување и поддршка на развојот на успешни почетни бизниси.
Вмрежувањето на EMPLOYOUTH- пилот акцелераторската програма дизајнирана од Прада Плус со вакви партнери, дава уште поамбициозни шанси за поддршка и промоција на деловни идеи на млади од Пелагонискиот Регион.
Проектот Еmployouth е финансиран од ЕУ, преку програмата за прекугранична соработка за прекугранична соработка со Грција. Проектот го спроведува Фондацијата ПРЕДА Плус и Факултет за информатички и комуникациски технологии – Битола