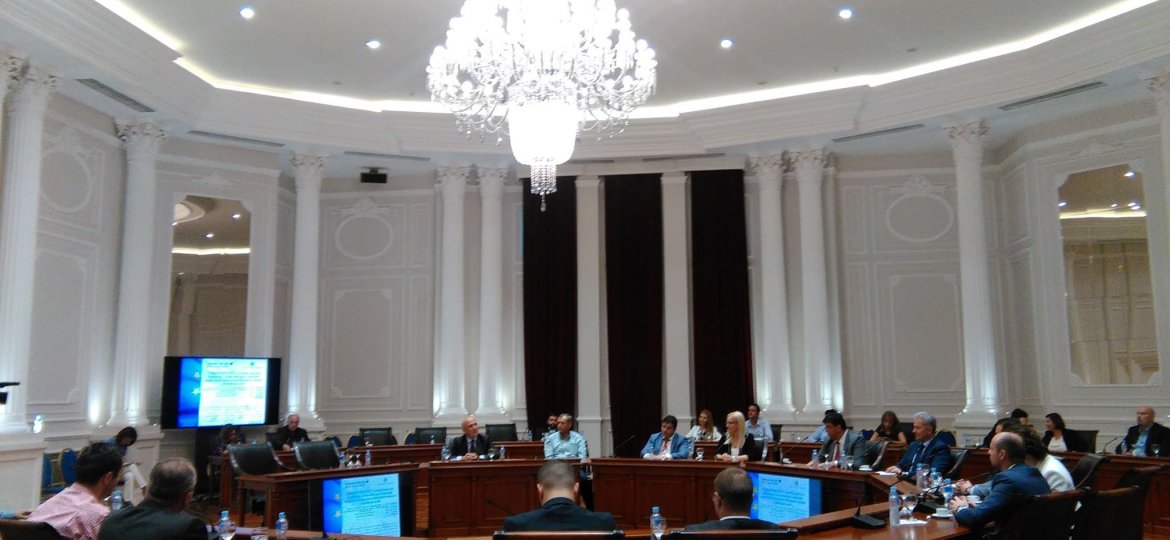 On September 21, 2018, in the Government of the Republic of Macedonia Preda plus signed contracts for national co-financing of grant for realization of the project "Creating Employment Opportunities of Young Graduates in the Cross-Border Area"– EMPLOYOUTH, financed by the European Union through Interreg IPA II Cross-border Cooperation Programme with Greece. The signing ceremony was organized for all  40 projects implemented through Interreg – EU IPA Cross Border Cooperation Program between the Republic of Macedonia and Greece.
Emloyouth project is an EU-funded project through the Interreg Cross-border Cooperation Program with Greece. The project is implemented by PREDA Plus Foundation & Faculty of Information and Communication Technologies – Bitola
***
На 21.09.2018 година во Владата на Република Македонија, Преда плус потпиша договори за национално кофинансирање на грант за реализација на проектот "Креирање можности за вработување на млади дипломци во прекугранична област" – EMPLOYOUTH, финансиран од Европската унија преку Програмата за прекугранична соработка на Interreg IPA II со Грција. Церемонијата на потпишување беше организирана за сите 40 проекти спроведени преку Програмата за прекугранична соработка меѓу Република Македонија и Грција.