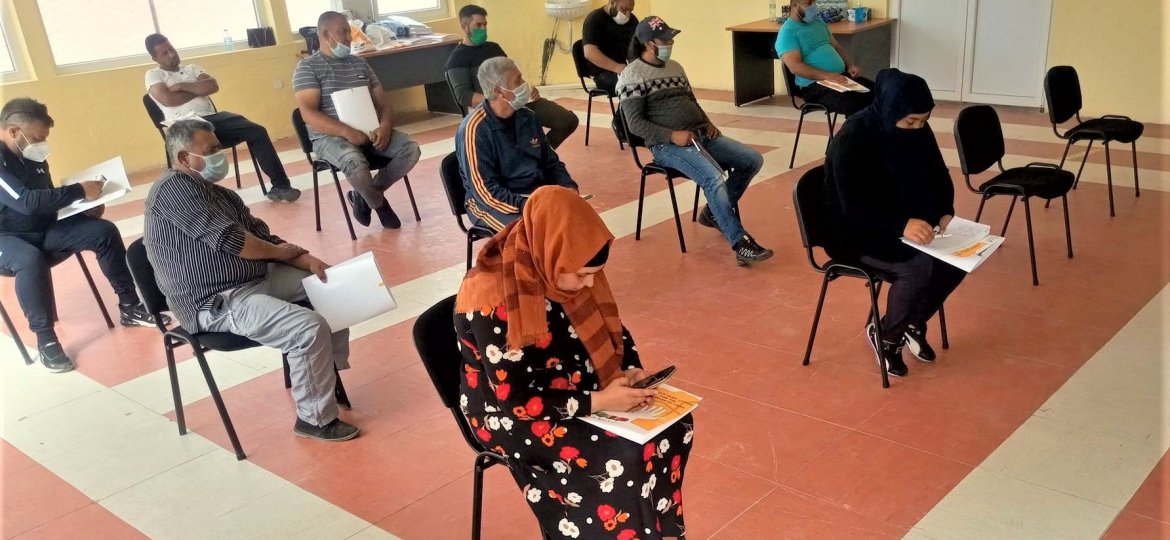 At the beginning of May, in the premises of the Urban community "Dimitar Vlahov" in Bair settlement was held the first meeting with citizens – Consultative meeting with community leaders.
The purpose of these meetings is direct communication with the citizens of this neighborhood in order to identify the real needs of the community as well as the problems they face every day. This way of communication enables direct participation of the citizens with their own proposals and suggestions in the process of solving the problems in the community.
At the meeting, the community leaders were introduced to the work of the BST-BAIR support team that will provide services for the citizens every day from 9 am to 5 pm, in the premises of the Urban community. BST team will help the citizens of this settlement by providing advisory services and support for solving the problems of Roma population in this settlement.
At the meeting, the project team presented the goals and activities of the project.
Consultative meeting  is part of the project "BAIR – Bitola's Joint Action for the inclusion Roma " funded by the European Union