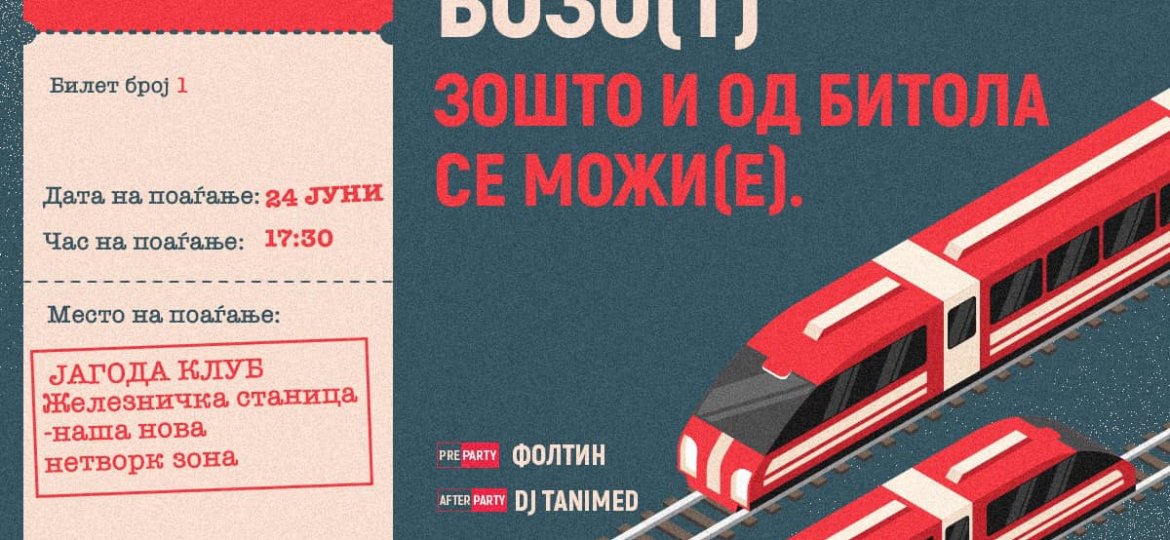 📣 ANNOUNCMENT!
BIG NETWORKING START-UP EVENT! 🚀
24th of June –Thursday, 17.30 o'clock, Bitola
Premises of the night club Jagoda, near Bitola railway station
SPECIAL GUEST SPEAKERS will be announced soon
✅Preparty-FOLTIN
✅Afterparty: DJ Tanimed
We are celebrating:
🔻 1 year of Bitola start up Center
🔻 4 generations of startups from PREDA plus startup programs
🔻 10 years of PREDA plus Foundation
🔺Networking event is a part from Preda Plus startup program implemented within Bitola Startup Center as part of the Local Employment Partnership (LPV) Bitola funded through the project Strengthening Social Dialogue, implemented by the International Labor Organization, with financial support from the European Union.
#Predaplus
#BitolaStartUp #IodBitolaSeMozi