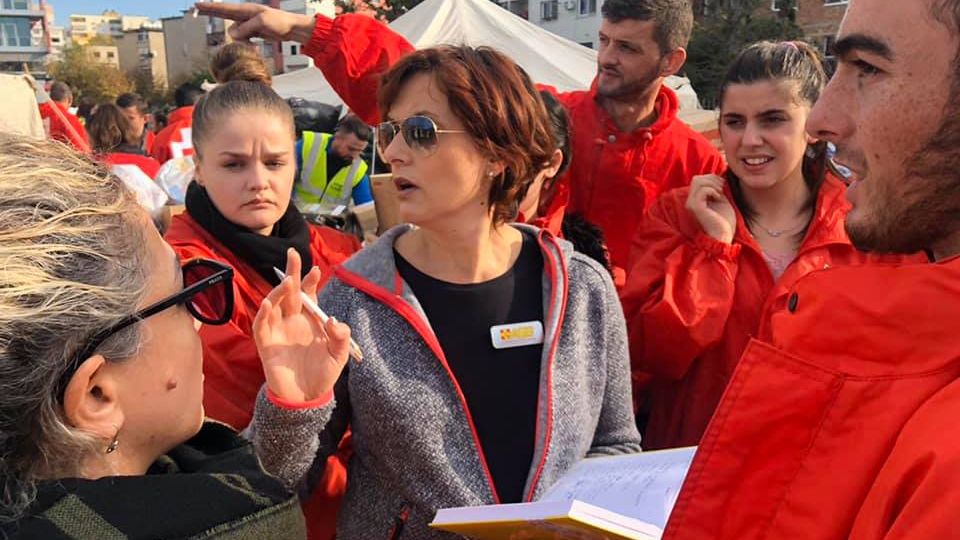 Тимот на ПРЕДА Плус од Косово заедно со German Arbeiter Samariter Bund и локалната албанска невладина организација "Центар за развој и интеграција – ЦДИ, веднаш после земјотресите во Албанија ги посетија најпогодените области на Тумане и Драч. Тимот за проценка составан од трите организации контактираше со граѓаните во погодените области, со локалните власти и со други организации кои дојдоа да помогнат. Наскоро ќе се организира координацијата на идните активности за помош на погодените подрачја од земјотресот во Албанија.
Во овие тажни моменти за Република Албанија, потребна е поддршка за ублажување на последиците од земјотресот. Најискрено сочувствуваме со најблиските на жртвите, и се надеваме на брзо закрепнување од последиците. Се надеваме дека хуманоста и солидарноста на сите нас ќе помогне во ублажувањето на последиците од оваа трагедија.
Immediately after the earthquakes have hit Albania, the Assessment ASB Team from Kosovo, together with PREDA Plus Foundation and local NGO "Center for Development and Integration – CDI Albania", visited the most affected areas of Thumane and Durres.
During the assessment, the Team helped citizens in the affected areas, together with local authorities and other organisations present on the field.
We continue to help most vulnerable in the effected area.