Support to Refugees from Syria in Serbia and FYROM

LOCATION
SERBIA, GREECE, MACEDONIA
01.01.2016 – 30.04.2016
(3 months)
PROBLEM
2015 witnessed unprecedented number of refugees, asylum seekers and other persons in need of international protection, crossing from war affected countries, primarily Syria, Iraq and Afghanistan, as well as other affected countries in the Middle East, Asia and Africa into Europe.
As of early March 2016, the western Balkan route closed for onward irregular movement, resulting in fragmented arrivals of migrants, including largely persons in need of international protection, who often use risky and dangerous routes and networks to reach their destination countries.
Europe is facing with the challenge of receiving and assisting the large number of refugees, a worrying climate of xenophobia has taken hold and threatens to affect the traditional values of solidarity and tolerance which are deeply anchored in the region.
Before the introduction of new changes in the law for permanent stay of 72 hours for refugees and migrants (18 June 2015), the border authorities in Macedonia have been struggling to cope with the large numbers of people trying to cross the border. Previous status quo situation was characterized with illegal crossing of refugees and migrants that were transiting through Macedonia where no realistic number of the ones that are passing through the country that could be identified nor determined. Since the enforcement of the new law the registration of the refugees has started. About 4000-5000 people were crossing the border on a daily.
SOLUTION
The overall objective of the project was to ensure emergency humanitarian aid and protection for vulnerable refugees, asylum seekers and migrants in the Western Balkans.
The specific objective of the project was to enhance the provision of humanitarian assistance, through provision of medical assistance to vulnerable refugees in Serbia. The project has been contributed to protection of basic human rights of refugees coming to Serbia as well as contributes to safety, health and dignity reception.
Providing food, non-food and hygiene parcels, PREDA Plus was responsible for implementation of the Measure for distribution of: a) Food, water and hygiene parcels for refugees in FYROM (18 000 parcels to be distributed to the refugees).
RESULTS
Number of packages purchased and distributed: 19,840
Male packages:  13,060
Female/ children packages: 6,780
Continuous coordination meetings for distribution of packages for the refugees and migrants in cooperation with the Ministry for Labor and Social Affair (Department for migrants and asylum seekers), Police, and Center for Crisis Management and representatives from the international and national organizations that were present on the field.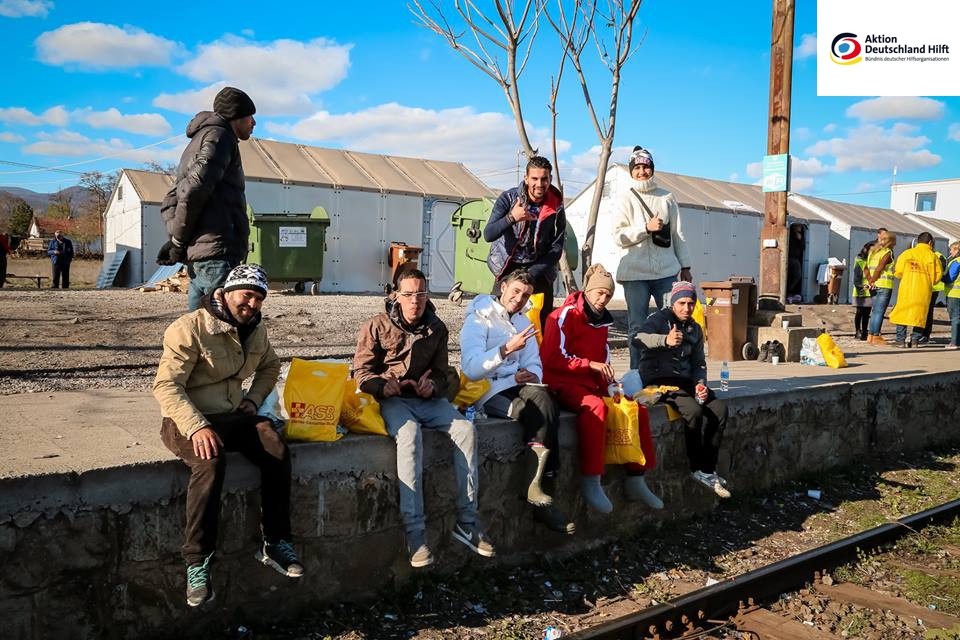 Funding:
EUR 106.100.00
Donator
German Humanitarian Assistance
Partner 
Arbeiter-Samariter-Bund
Initiative for Development & Cooperation