BAIR – Bitola's joint Action for Inclusion of Roma
Location
Macedonia, Bitola
Duration
01/01/2021-31/12/2023
(2 years)
PROBLEM
According to the AECOM report, Bitola's Roma population is composed by about 5.000 individuals, of which 95% is located in the Bair neighbourhood (4100 – 5200 people, 1025 – 1300 households), in turn divided into three areas: "Centralen Bair", "Ljubojno" and "Karaorman". In this context, Roma mostly live in ghettoized settlements, not covered by GUP nor DUPs, with poor infrastructure and substandard conditions that additionally perpetuate social exclusion. According to the mentioned research, most of the dwellings are smaller than 30 m2, often lacking of basic elements such as suitable floor (26%), toilet (75%), kitchen (19%), adequate windows (65%), dry and healthy environment (78%). In addition, a considerable section of households reported no access to electricity (18%, with the highest incidence in Karaorman), drinking water (13%) and other public utilities. As for the legalization and property registration issues, only 17% of Roma dwelling results legalized. All that linked to the poor socio-economic condition, limited access to social and health services, lack of education and employment opportunities, and persistent discrimination to Roma people and Roma culture. About 79% of Roma individuals in working age is unemployed, especially women who result employed for only 9%. Only a small percentage of individuals is registered to the local Employment Agency (approximately 20-30%). As for education, about half of the Roma children is not enrolled to primary and secondary education (mostly because of a lack of awareness about supporting economic measures and opportunities that may exist), whereas, for health, one of the main concern is about the distance from health units in which the recipients may benefit from healthcare services. All these factors contribute to perpetuate a condition of exclusion of Roma communities from the social and political life of the city.
SOLUTION
The Action intends to foster the socio-economic inclusion of the Roma Communities living in Bitola – North Macedonia (Overall Objective). It will adopt a holistic and integrated approach that will connect different sectors/components of the society (e.g. urban planning, housing, common infrastructures, access to public services, promotion of culture and sports) to facilitate the creation of an inclusive and supportive environment for the local communities living in Bitola and, in particularly, in Bair neighborhood. The Action will follow innovative methodologies, such as participatory planning, co-design, community mobilization, which will stimulate positive social changes to the context. Target groups will be called to actively participate in the urban upgrading and local development processes, through the strengthening of their capacities and tools.
The Specific Objectives (SOs) are the following:
SO 1: To increase the capacities and opportunities of the target Roma community to integrate into Bitola's social community;
SO 2: To improve the living conditions of the target Roma community in the upgraded settlements of Bitola;
SO 3: To increase the access to health, socio-educational, employment services for the target Roma community in Bitola.
IMPACT
the Action will develop activities based on:
– Capacity building: the Action will implement capacity building activities addressed to a wide range of subjects: i) Bair's Roma community and representatives (BST members, Roma community leaders); ii) local institutions (MB and PEUPDE for the elaboration of new urban plans, strategies, procurement procedures for infrastructural works and supplies, public offices' representatives for OSS service delivery). The knowledge transfer and skills development will play a key role in strengthening the capacities of the Roma community and the main actors contributing to foster social inclusion and inclusive development;
– Awareness raising: the Action aims to strengthen Roma community's capacities and awareness to play an active role in a more inclusive society. The adoption of participatory approach (e.g. public consultations, participation process) and the direct involvement of beneficiaries in a wide set of activities will lead to a more aware community, able to directly contribute to better standard of living. The design and the implementation of seven specific awareness raising campaigns will also increase the knowledge and understanding of Roma communities' rights and opportunities related to public services and project incentives (such as housing legalization and renovation).
– Networking and local democracy processes: several consultation and democratic platform will be set up in the project framework, in order to stimulate the social and political engagement of the Roma population in the project implementation and in the Bitola's community. This will stimulate also networking, exchange of experiences and information, and foster integration for a more inclusive society. In addition, it will play a key role in the elaboration of plans and strategies really effective and tailored on the target groups' needs.
– Investments: The Action foresees a considerable investment component bringing physical changes and direct impact to Bair neighborhood and to the local community everyday life. This component will intervene on the housing renovation of about 27 households and the realization of small-scale infrastructural works and supplies that will improve to access to public utilities.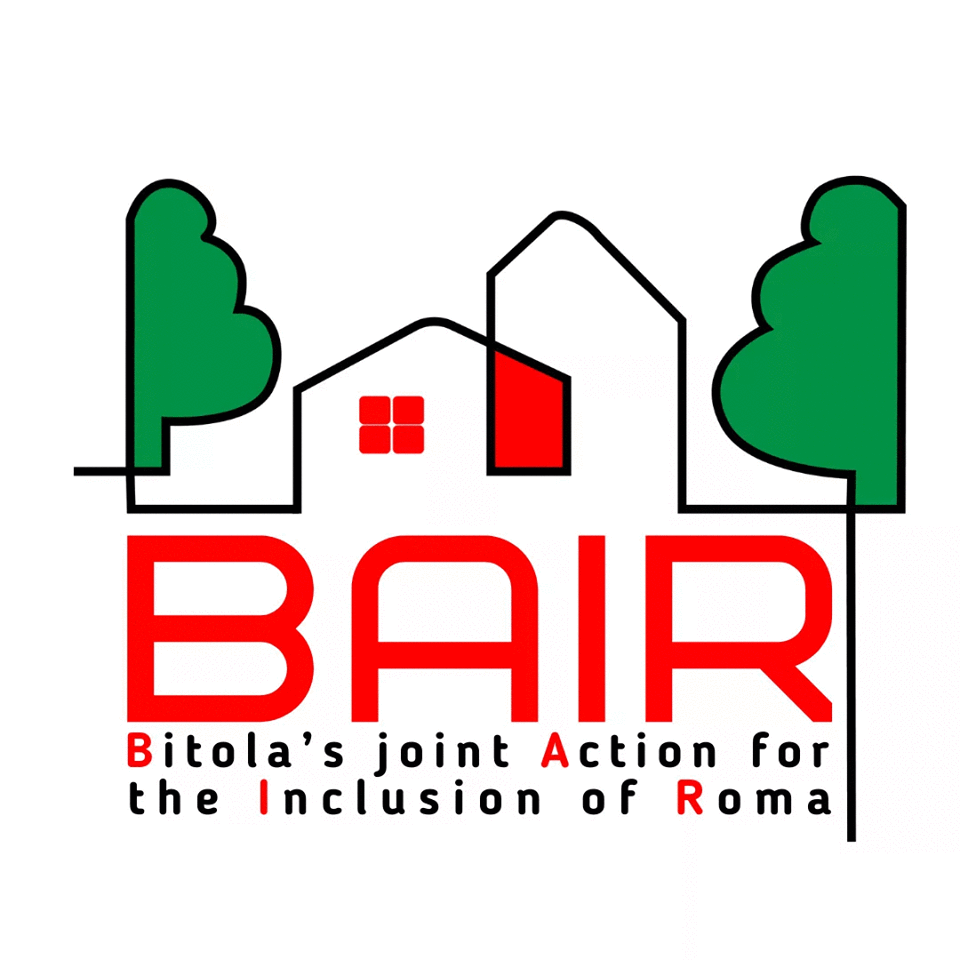 Funding:
EUR 902.619.00
Donator
EU delegation
Partner 
COSV – Coordinamento delle Organizzazioni per il Servizio Volontario
Municipality of Bitola
PREDA plus