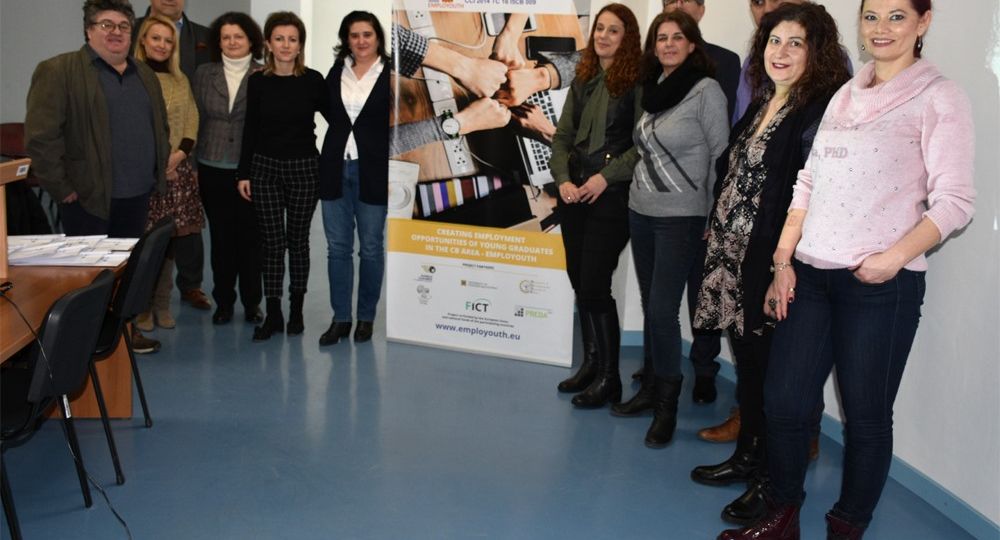 Fourth project meeting in Bitola organized by Preda Plus with partner organizations from Greece as part of the Employouth project, funded through the IPA Cross-Border Cooperation Program with Greece.
At the meeting all project partners shared their achievements so far.
Preda Plus shared the results achieved:
🔻 2 acceleration programs where a total of 25 business ideas were created
🔻provided 17 mentors and business consultants to support the new startups
🔻 10 Motivating Events #IodBitolaSoWhich with experienced intarnatinal and national experts from entrepreneurial scene
🔻 1 startup made a platform that traded up to $ 7 million to date,
🔻 5 startups have launched a business
🔻 2 startups are already using other financial support and development instruments
🔻 1 startup has entered phase 2 and has 5000 users
🔻2 startups are planning to launch in 2020
🔻 5 participants from our programs have started a corporate career in other companies.
Activities to support the competition of innovative ideas in the cross-border region will be organized in the next few months by the project partners from Greece.
Четврт проектен состанок во Битола организиран од Преда плус со партнерски организации од Грција како дел од Employouth проектот, финасиран преку ИПА програмата за прекугранична соработка со Грција.
На состанокот сите проектни партнери ги споделија досегашните постигнувања во склоп на имплементацијата на проектот.
Преда плус ги сподели постигнатите разултати:
🔻 2 акцелераторски програми каде се креираа вкупно 25 бизнис идеи
🔻 обезбедени 17 ментори и бизнис консултанти за поддршка на новите стартапи
🔻 10 мотивирачки настани #ИодБитолаСеМожи на кои продефилираа еминентни имиња од македонската претприемачка сцена
🔻 1 стартап направи платформа на која до денес се истргуваа 7 мил $,
🔻 5 стартапи лансираа бизнис
🔻 2 стартапи веќе користат други финасиски инструменти за поддршка и развој
🔻 1 стартап влезе во фаза 2 а има 5000 корисници
🔻2 стартапи планираат да лансираат во 2020
🔻 5 учесници од нашите програми започнаа корпоративна кариера во други компании.
Активности за поддршка на конкуренцијата на иновативни идеи во прекуграничниот регион ќе бидат организирани во следните неколку месеци од партнерите на проектот од Грција.